A few years back when Mirrorless system is still pretty new, many amateur photographers pondered whether this is a good system to get to enjoy their photography.
The game plan seems to have changed quite a bit these 2 years as many people either switch to Handphone camera or Mirrorless systems, with the DSLRs either kept in the dry box or sold to second hand camera shop.
Well, the DSLR system is not exactly dead, but rather, the Professional photographers and freelancers need them, also the serious amateur photographers who love to photograph birds, wildlife, sports… But how long can this group sustain the DSLR market is yet another question. I very much believe many big players have no choice but to make mirrorless systems, and for the DSLR wise, they focus on the high ends.
Big issue is the lenses. It will be good to have lenses compatible with both full frame and APSC systems for both DSLR and Mirrorless, so that both DSLR and Mirrorless users can use the lens on both systems with a decent level of compatibility. The consumer now has the bargaining power, they can choose to forgo such camera systems and use handphone camera instead.
WHY MIRRORLESS?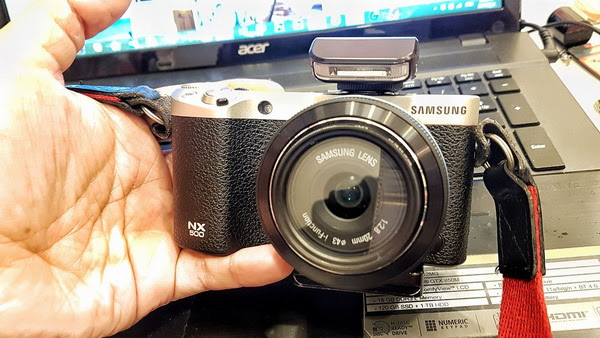 A lot of my students were shocked when I told them I got for myself a new set of mirrorless system and the brand is Samsung, yeah, the ones that announced the end of their product line.
The advantages of mirrorless is obviously the lesser bulk and lesser weight, which made travel photography so much more fun.
It enables me to regain the passion. The lesser bulk also make the system looks less intimidating so that I do not get unnecessary attention. Yeah, many people know I hate to walk long distance. Having the lighter weight camera system helps a lot. We are all getting older by the day.
TIPS ON CHOOSING A MIRRORLESS…
For myself, I have my fussy list of requirements when I decide on the system to buy.
Does the system has the lenses I need?
I need lenses such as APSC format
12-24mm (for landscape and interior),
18-200mm (for general shooting),
20mm (for street photography),
50mm (for stage and performance),
85mm (for portrait).
And of course the weight, bulkiness and price of the lens. It will be "cute" to have a mirrorless body with big lens.
Does the camera system have Tracking focus or a fast enough focusing system for you?
I need this Tracking focus for fast moving subject photography after getting addicted to the Nikon version of 3D tracking focus.
Main Features assessibility.
We often change parameters for ISO, WB, EV compensation, and probably a few others. These should jolly well be easily assessible. I have seen some very "retro" style camera body which looks real cool to hang from the net and show off in any travel trip but these main features are so hard to assess with the confusing buttons.
Test the ISO and Image Quality
Not all shops allow you to bring your SD card to go test the cameras. You may do so at the showrooms. It is good to test the cameras at different ISO for the image quality. If you wonder why I bought the Samsung NX500, this is one of the reason.
The flippable screen display
It makes no sense to get a Mirrorless camera if its screen is not flippable. You need it for the high and low angle.
fps (frames per second) and buffer
Most Mirrorless cameras nowadays goes at minimum 9 to 11fps at the highest resolution. Call it the machine gun. You need a mid range or high end DSLR to get this type of fps. You may try shooting at 11fps and see how long it takes to wipe out the buffer. You need this if you do certain type of photography.
Sensor Size
Most Mirrorless cameras as of now use mainly the APSC size sensor while some uses the Micro Four Thirds, with a very few using the full frame sensor. Sensor size plays a huge role in terms of image quality. Even though you are not going to send your image to make an A0 or A1 size enlargement, the bigger sensor ensures a better quality when you do cropping and when you do enhancement in the software.
The list can go on….especially on aesthetics, the range of accessories, the level of support from the service centre etc. The above should suffice.
GETTING STARTED WITH A LOW BUDGET…
You may pop by one of the older and established camera shop today for a quick "Hello" at ALAN PHOTO @ Level 1 Sim Lim Square. Met my usual kakis and TCTC a bit.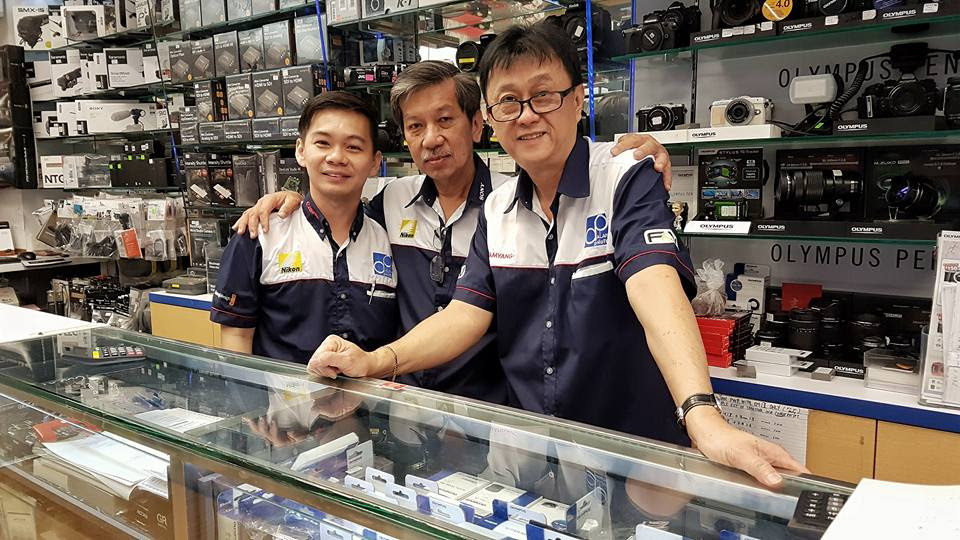 I am not earning a single cent from this article, out of goodwill I am writing this article to rekindle your flame in photography.
Views: 3479