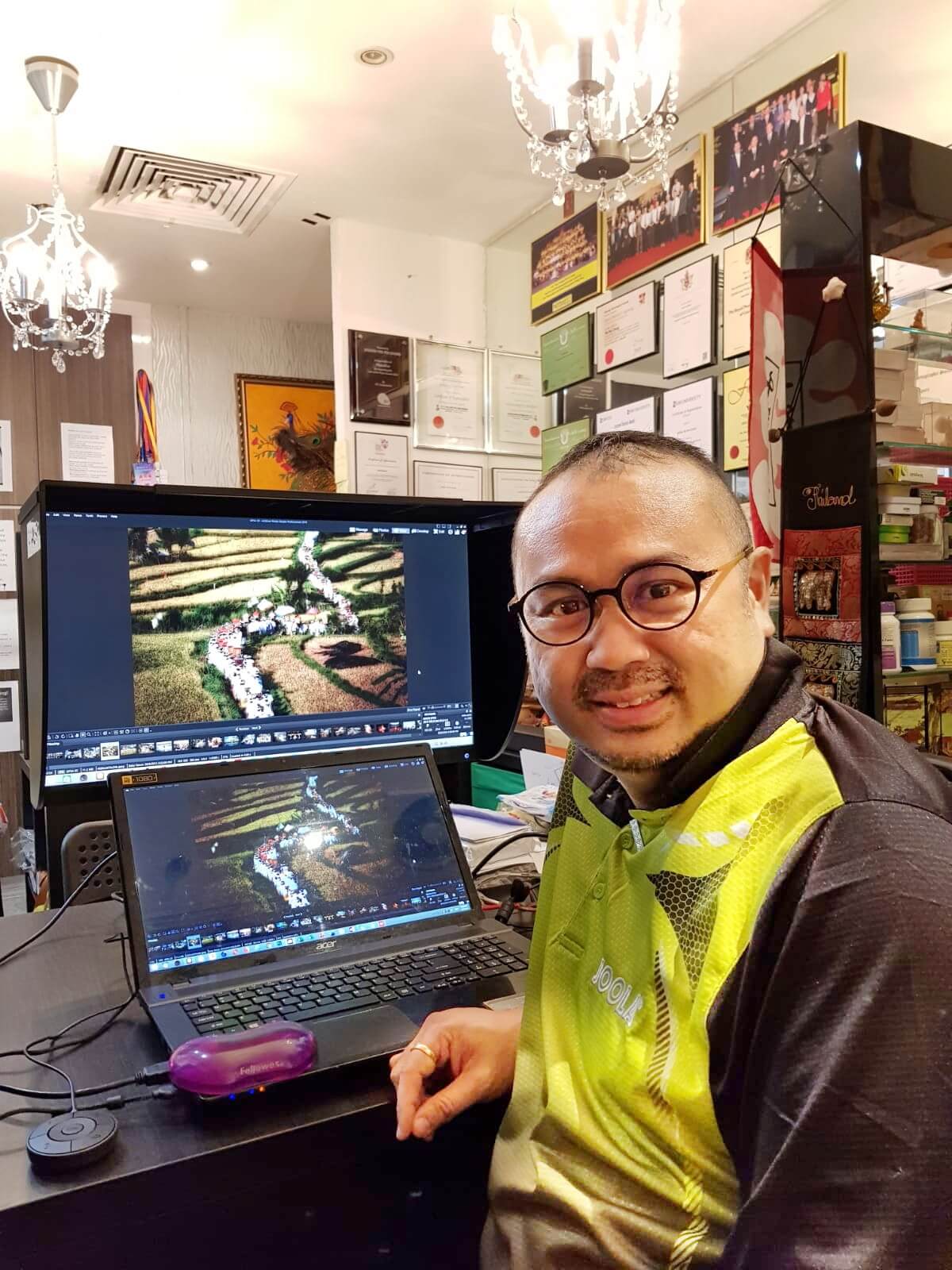 I have been educating many photography students and hobbyists alike on the importance of building one's digital workflow, from input to processing to output. From hardware to software, there is always a need to keep up-to-date regularly with the changing technology landscape and to harness the power of digital technology that can help one cultivate one's artistic flair in photography.
The importance of good grounded technical knowledge and skills coupled with an artistic eye is always stressed in the "Input" component of the digital workflow. As to what software is preferred for the processing, it is very much dependent on the workflow of the photographer. I hardly shoot in RAW mode, and I am glad that I achieve my milestones in photography shooting in JPEG mode and with my selection of software for the image processing. The proper selection of the medium for the "Output" which can range from the various types of paper prints, to digital panel exhibition or sharing on social media, serve different purposes based on what the photographers want to achieve out from their works.
But in-between the workflow there is something which many photographers tend to overlook: the monitor. I am using a 17.3" laptop. For image processing work, the 17.3" screen size can be visually challenging due to the limited screen size. Since my 45" LCD TV was lying at home and not in use, I used it for my processing work with a bigger screen size. However, having to look at and work on thousands of images for long hours becomes physically demanding and hurtful on the eyes, despite protecting it with a pair of glasses with blue light lens. Due to the nature of my work as a photographer, having a quality monitor becomes extremely important.
So I started looking for good monitors both offline (visiting IT retail shops) and online. And I chanced upon BenQ monitors. Termed as photographer's monitor, the SW271 monitor indeed caught my attention. And naturally I went to its official BenQ website (http://bit.ly/2XR6X9r) and found some interesting features about the monitor. To further satisfy my interest, I did some research and looked at the reviews on the internet. I must say, it was impressive and I went out to get the monitor.
I did a screen capture on a few of its very interesting features, to share with you on what attracted me to get this monitor which is really built for the needs of the photographers. It is not hard to assemble the monitor. In less than half an hour, the monitor was set up and my laptop connected to it via a HDMI cable. It comes equipped with an impressive monitor hood that shades out the stray lights which might affect your visual enjoyment of the images on the screen. It is likened to the lens hood which you fixed onto your lens when you go about shooting. What I felt assuring is the strong sturdy monitor stand with adjustable height which I can adjust to my preference. Everyone has different preference for the monitor height so this is an added bonus feature.
I am ready to work on my images, from viewing to sorting to enhancement. The colour rendition is simply superb and notably the tonal range is one of its kind, both in colour as well as mono. I have so much confidence in adjusting the shadow and highlight.
The SW271 is equipped with BenQ exclusive AQCOLOR technology and precisely reproduces professional images with 99% coverage of Adobe RGB wide color gamut and 100% of both sRGB and Rec. 709 via advanced 14-bit 3D lookup table (LUT) and accurate Delta E ≤ 2 color performance. With these specifications, the images displayed on the screen is just close to what I see with my eyes.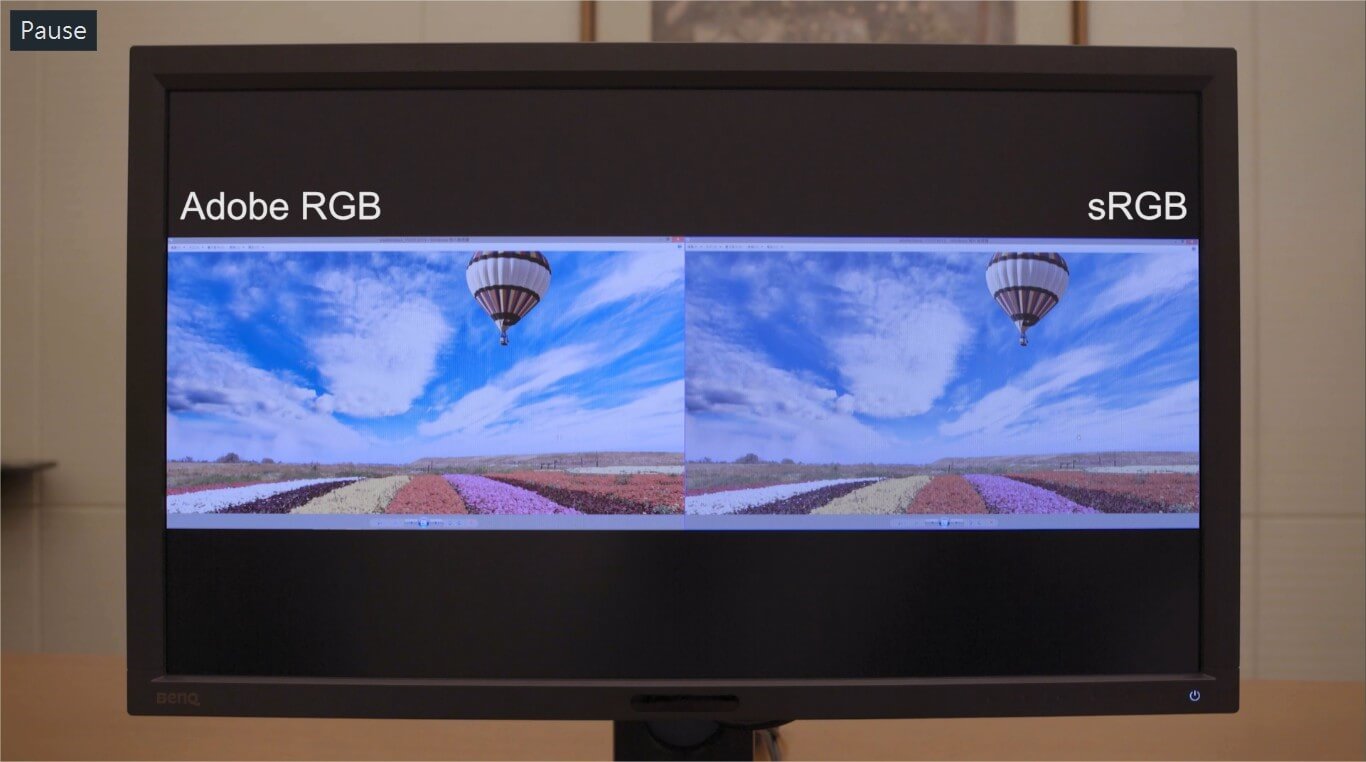 The resolution on the screen made viewing the images a great pleasure and absolutely useful when touching up on the image. BenQ exclusive eye-care technologies also help to reduce eye fatigue for user comfort and enhanced productivity during extended use.
Surprisingly, working on this monitor for a week chalking up 10 hours per day hardly hurt my eyes as compared to my previous set-up. Photography now is so much more fun and fulfilling. Well, at least not physically demanding, and pleasing to the eyes.
The buttons on the hotkey puck is evident of how the BenQ team listens to the needs of the photographers. The hotkey puck allows you to control the numerous screen settings very quickly. This is meant to pamper the photographers and a unique feature which photographers will relish.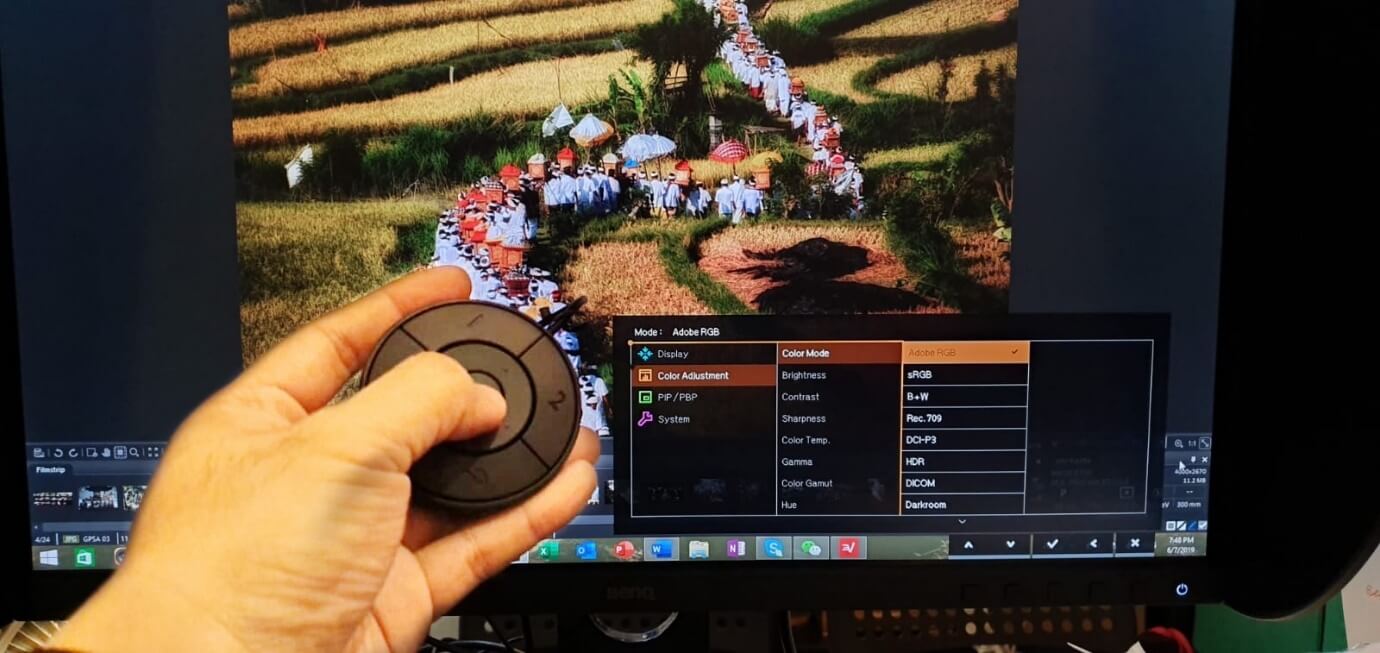 I am truly convinced that this is the monitor that is built to meet the needs of the photographers. You should go try out this monitor to see for yourself.
Below are some screenshots from the BenQ website. (Source: BenQ)
4K UHD Monitor
4K ultra HD resolution ensures extraordinary clarity of fine details and textures for an optimal viewing and visual-intensive work experience.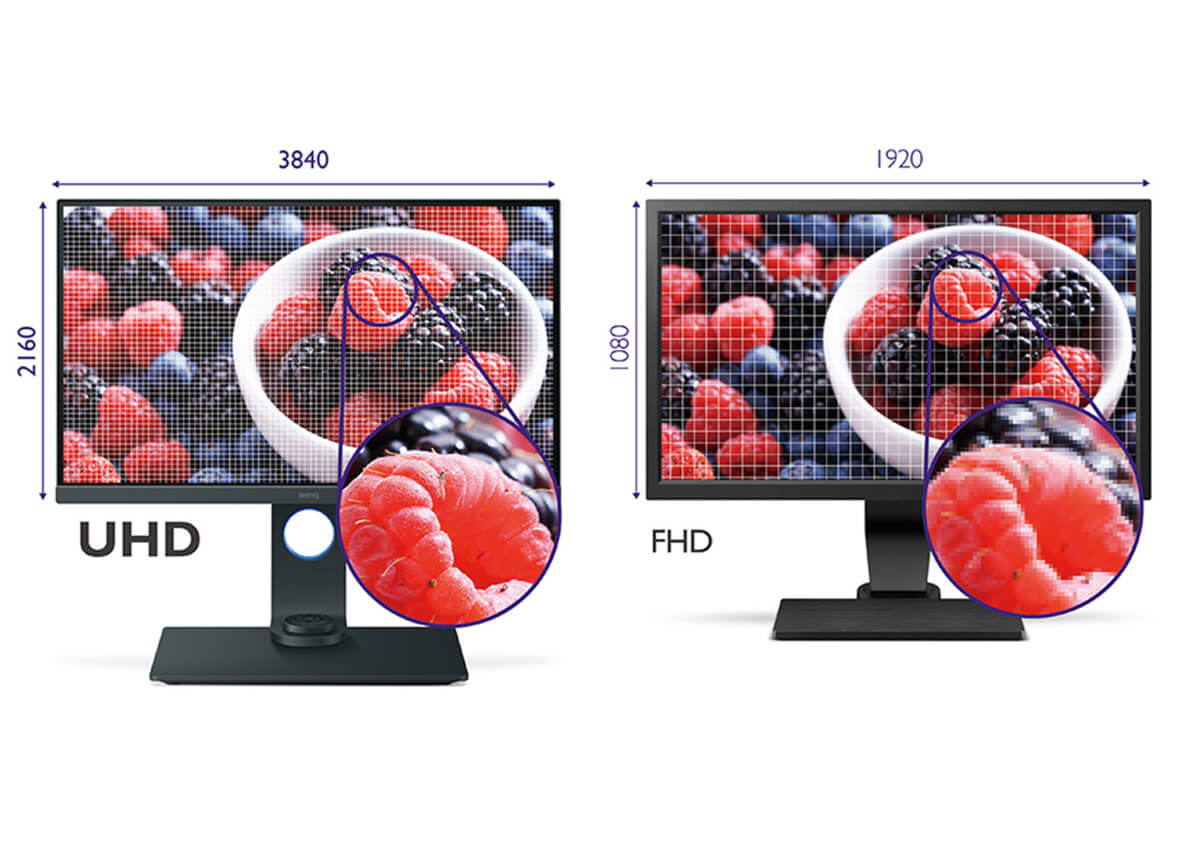 Steven Yee: The fine details from the 4K ultra HD resolution made image enhancement a real joy.
99% Adobe RGB
See the true colors of nature! Adobe RGB color space offers a greater range of color reproduction for shades of blue and green, resulting in a more realistic color representation for outdoor and nature photography.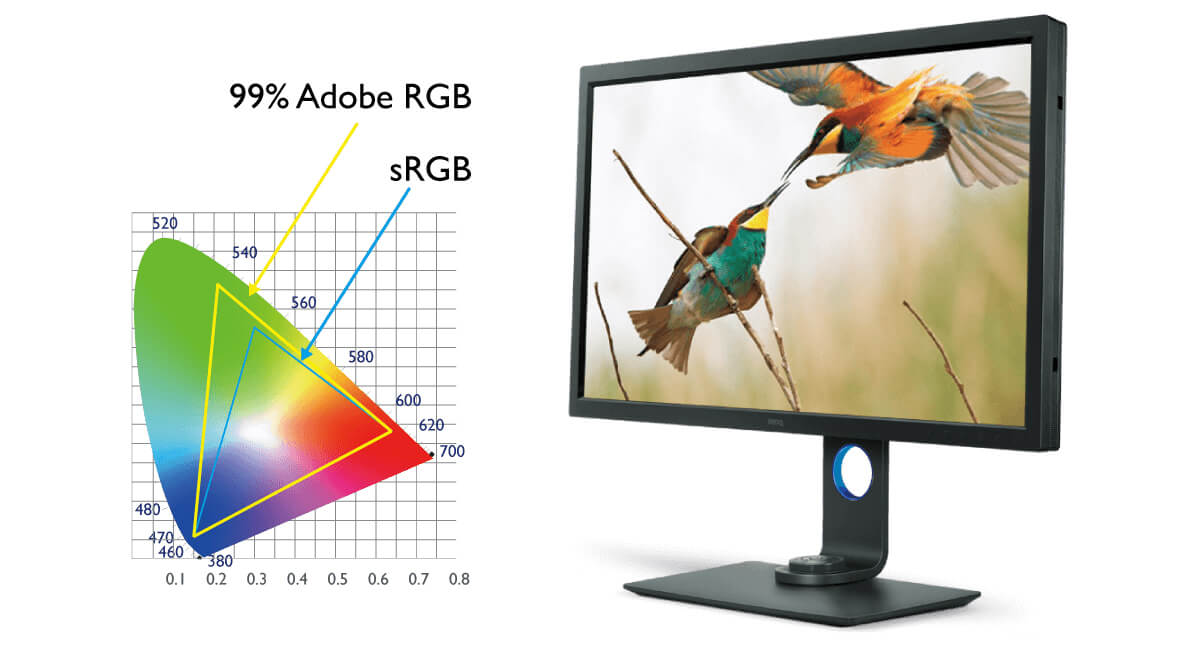 Steven Yee: The colour rendition is one of its kind, with very realistic colour in general and good skin tone rendition for portrait shots.
High Dynamic Range (HDR)
High Dynamic Range (HDR) increases the overall dynamic range between black and white so the resulting image appears closer to what your eyes see in the natural world.
*To view HDR content from your device, ensure that you use the HDMI cable provided with the SW271 monitor or an High Speed HDMI Cable or Premium High Speed HDMI Certified Cable.
*HDR function supports HDR 10 content.
Steven Yee: The shadow and highlight tonal range is very well exhibited in the monitor.
14-Bit 3D LUT and Delta E ≤ 2
The 14-bit 3D Look Up Table (LUT) improves RGB color blending accuracy, resulting in impeccable color reproduction. Having Delta E≤2 in both Adobe RGB and sRGB color spaces gives you the truest and most representative view of the original image.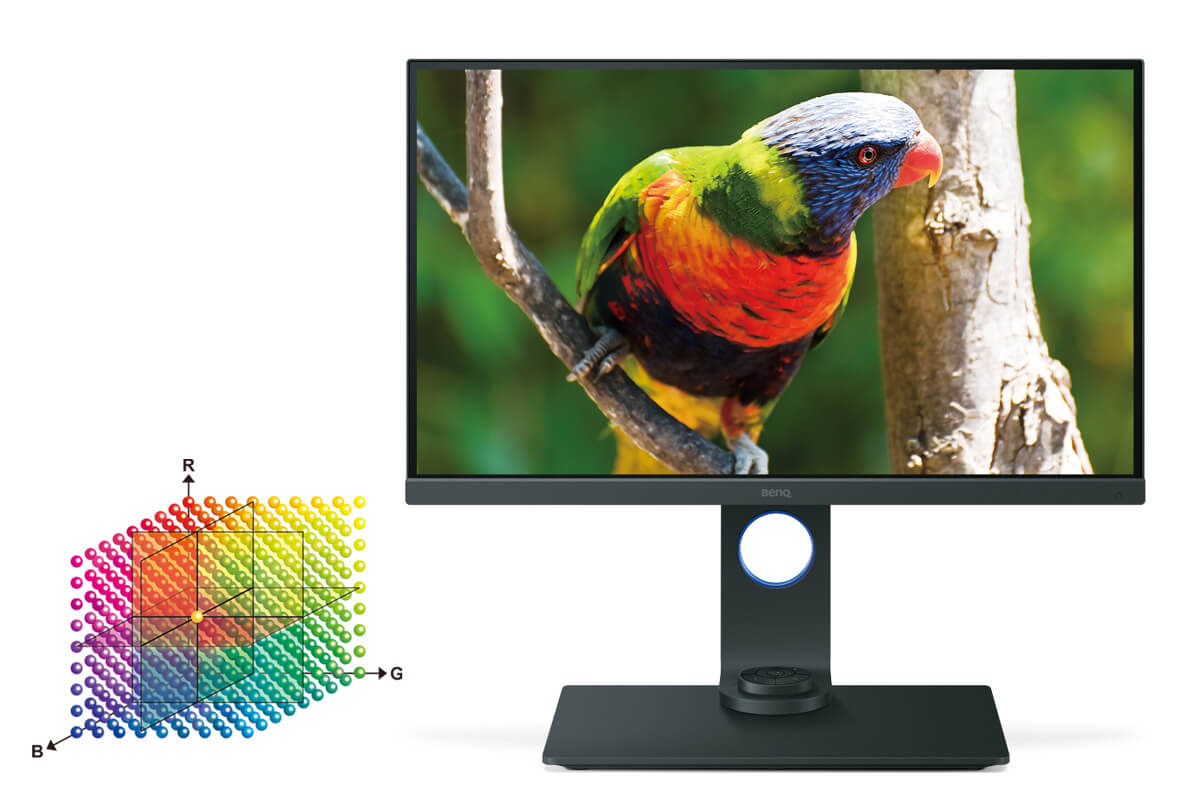 Steven Yee: This is one of the graphic industry standards which serious users look out for. We want the best in colour accuracy and reproduction. What else would you ask for?
Hotkey Puck
Hotkey Puck lets you switch between Adobe RGB, sRGB, and Black & White modes effortlessly. The buttons can also be customized to map other modes or OSD settings, such as brightness and contrast to bring added convenience to photographers.
*How to set up Hotkey Puck to switch between modes rapidly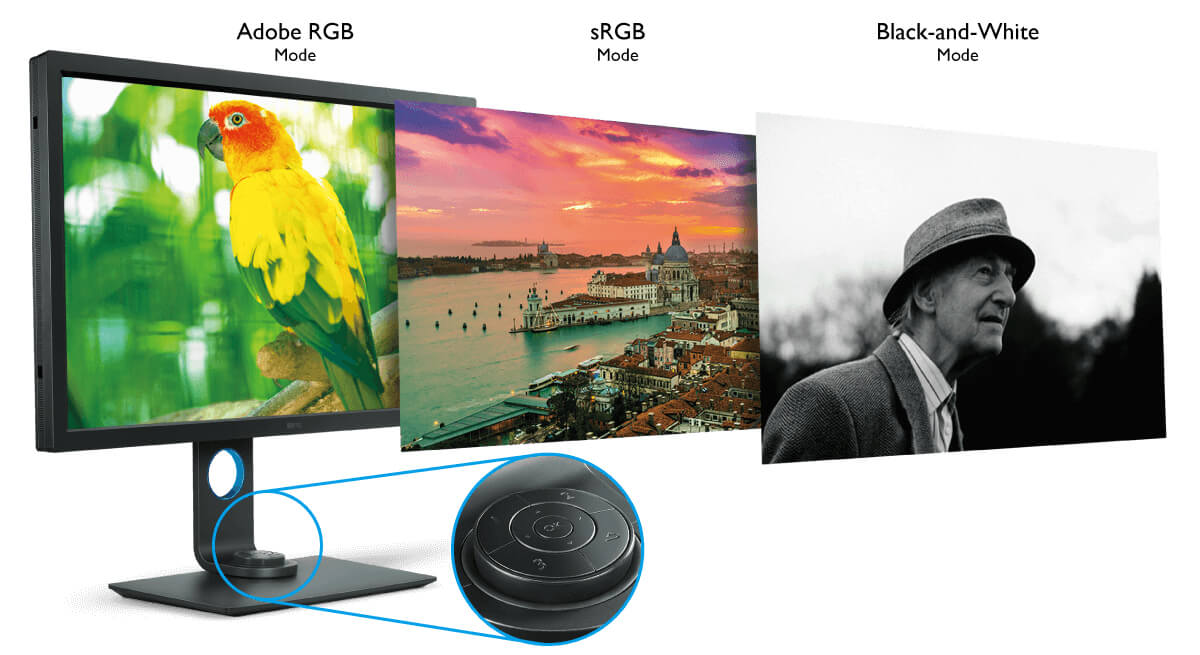 Steven Yee: I personally find this very useful. I can get access to the various settings. I do not compare this to the usual remote control which came with some monitors. The not so complicated buttons on the Hotkey Puck is enough to give me access to so many controls.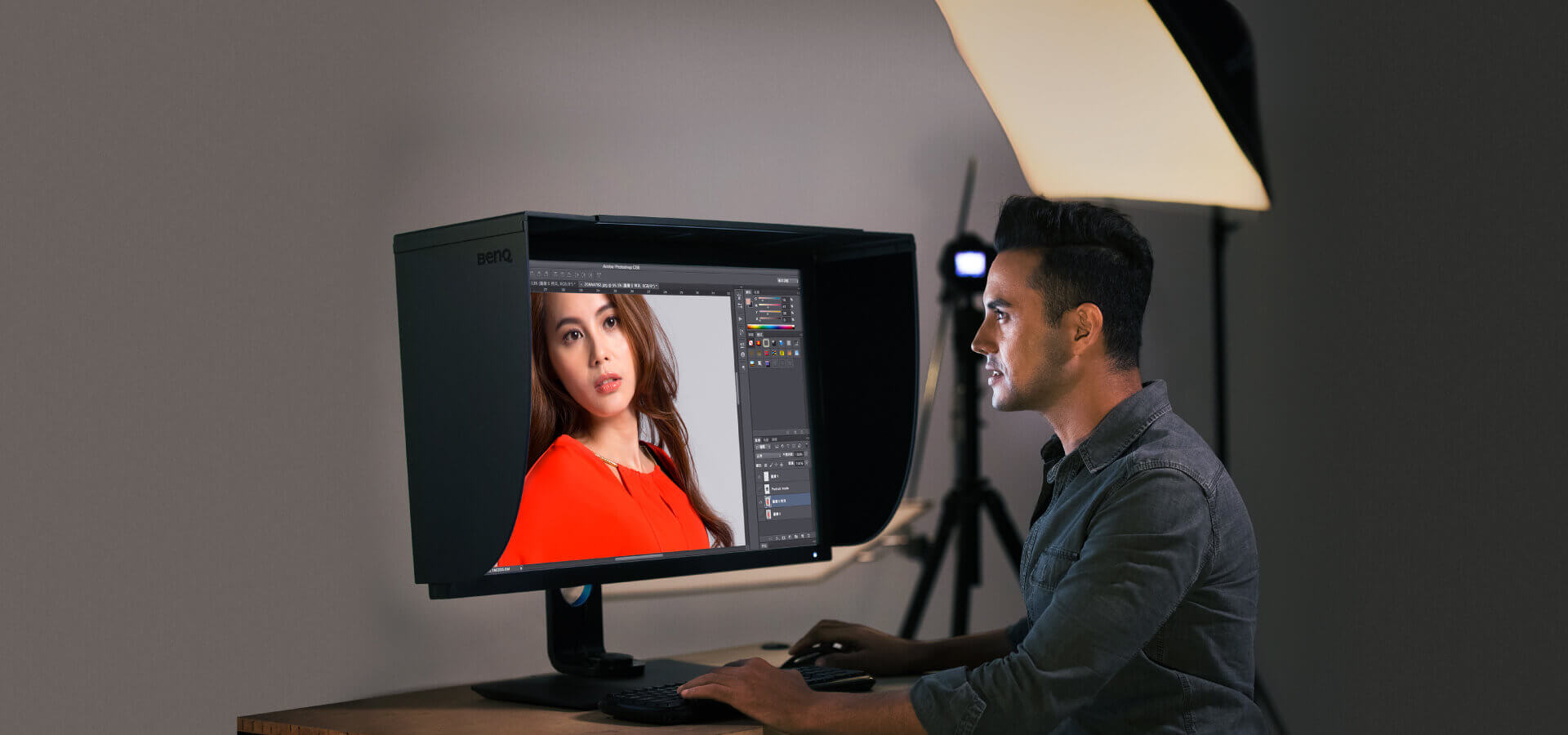 Steven Yee: The colours really look different on the screen once you put up the hood.
---
Learn more about SW271 at BenQ Website: http://bit.ly/2XR6X9r
Check the Price at BenQ Brand Store: http://bit.ly/2FdBuXH